Silver tone Anime Fullmetal Alchemist Pocket Watch Gifts Cosplay Edward Elric with chain Anime Gift
Main Features:
–Great for collectibles and as gift to friends or relatives.
Size: diameter of pocket watch 4.8cm, length of fob 32 cm
Material: metal
Silver color watch and Silver color chain.
Movement: Quartz.
Component:
1 pocket watch with chain.
Fullmetal Alchemist Pocket Watch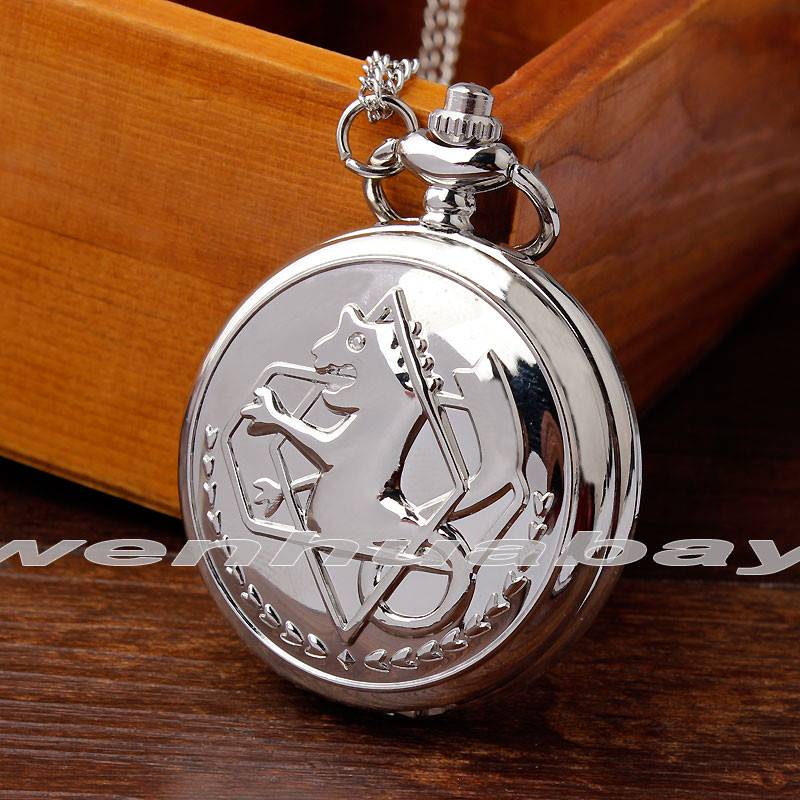 watch fullmetal alchemist | Pocket Watch Gifts