Anime site Attack on Titan Wings of Liberty 3D Light LED Lamp Touch USB or 3AA Battery-operated Lamp
Hot selling 1:Crazy popular special for young people;
Hot selling 2:Amazing Innovative 3D illusion night lamp;
Hot selling 3:Fit for Hotel/Room/Coffee bar/bar/KTV and so on;
Color: Red—Green-Blue—Yellow—Cyan—Purple—White–Auto Flashing
Easy-to-Use,Easy-to-Carry!
How to Use?
Step 1:Insert the acrylic plate into the base,and connect the power source by USB cable;
Step 2:Touch and press power button to change color among the 7 color light cycle or enter auto flashing colors cycle mode;
Touch and press 1 time light change 1 time,the order as Red—Green—Blue—Yellow—Cyan—Purple—White–Auto Flashing colors cycle mode.
Step 3:Long time touch power button,power off.
Perfect for:
Office/Hotel/Living Room/Bedroom/Coffee bar/KTV /Gift / Birthday/ Holiday and so on
Package Contents:
1 x 7Colorful 3D LED Night Lamp
1 x Micro USB
1 x User manual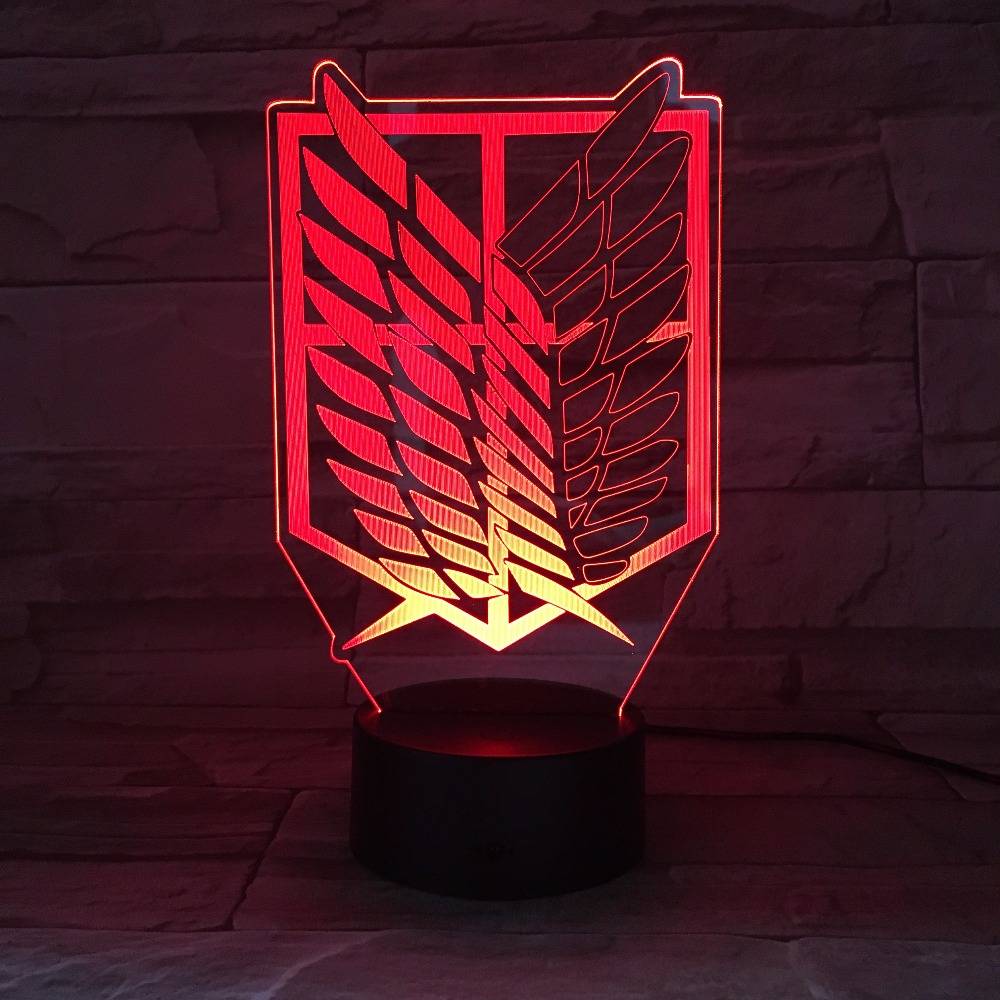 Anime site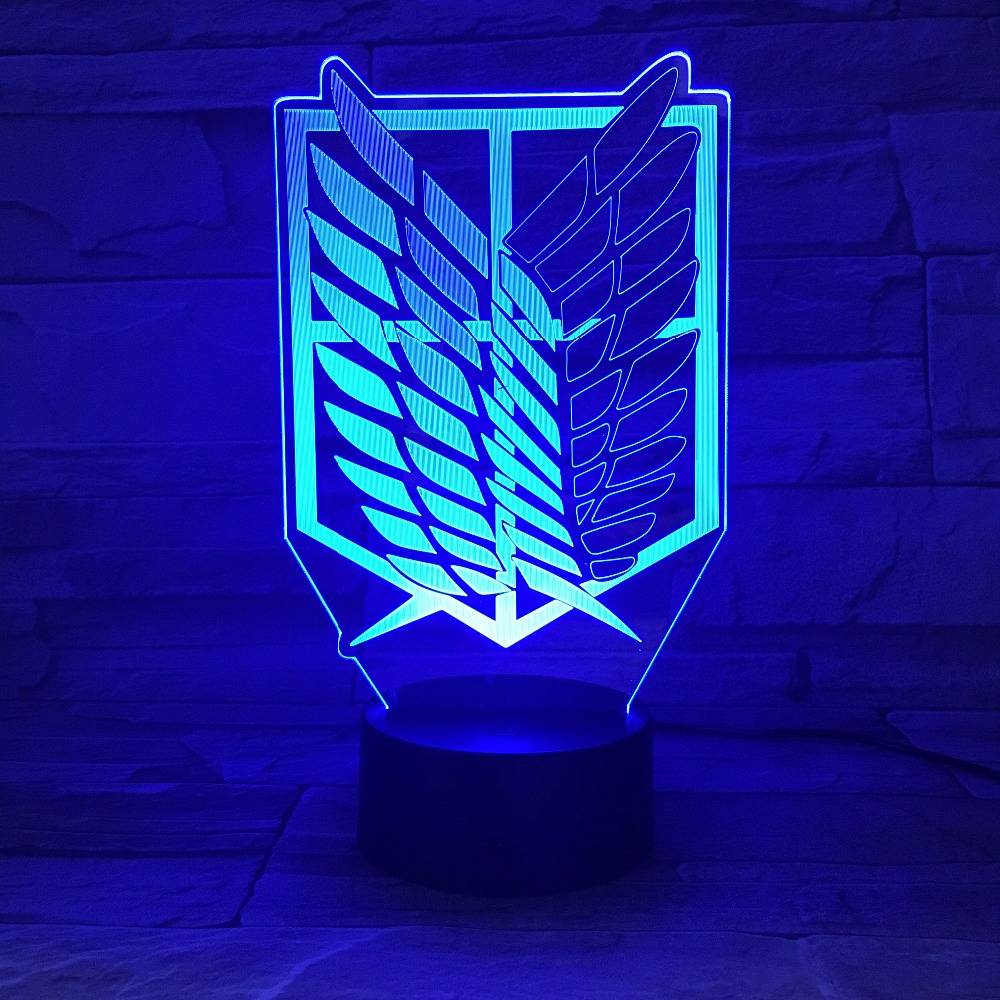 Attack on Titan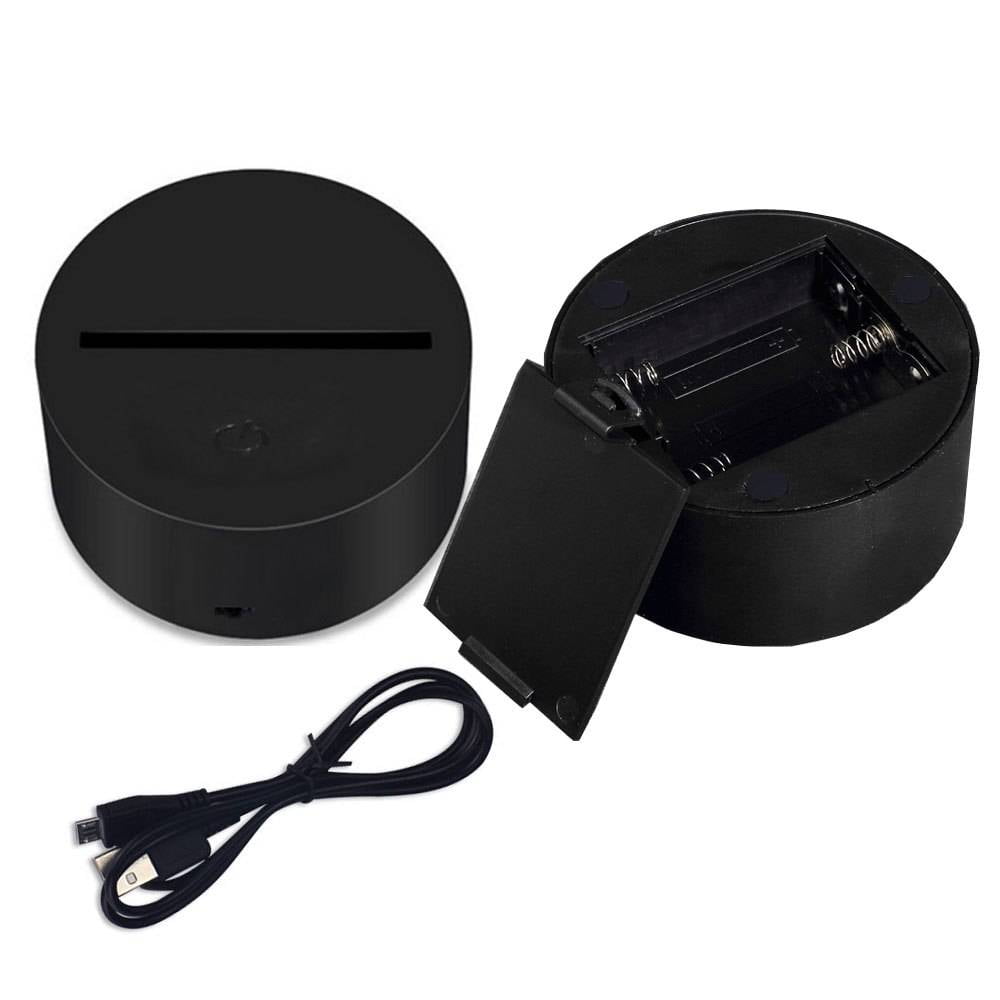 Wings of Liberty